Firestone Review
About Firestone Complete Auto Care
Firestone tires have been a thing for over a century now, and are among the most popular models on the market today. The company's tires have been used as the rubber of choice for many automakers over the years, but the picture has not always been rosy for Firestone. In the 1990s, the tiremaker was involved in a major safety problem involving Ford Explorer tires. This resulted in Ford turning to other tire brands for some of its newest models, notably Falken. Now, though, the company has regained much of its former glory and is a strong performer in the tire market.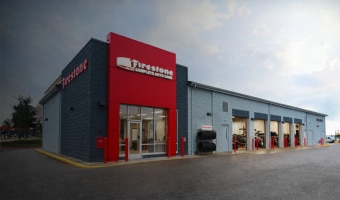 Available Tires
All Season tires
Tires that are made to grip in a variety of driving environments, from light snow to long highway drives, and almost anything in between.
All Terrain tires
All-Terrain (AT) tires are engineered with all-season performance features and off-road toughness so you can hit any road in any condition. Wider, deeper treads allow for traction on dirt and rocky roads, but are designed for highway travel as well.
Winter tires
Winter and snow tires have special rubber compounds and unique tread patterns to help you drive safely through snow, ice and slush.
Best Firestone Tires by Car Type
FR710 – Best for Passenger Cars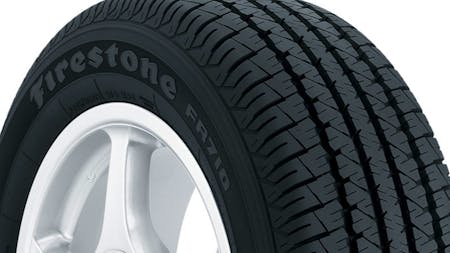 Firestone's truck and SUV tires tend to get the best reviews, but the FR710 passenger all-season tire is one of the brand's best rated tires. It's got the treadlife warranty and wet traction to keep drivers going. The price is also right as many FR710 models can be had for as little as $90, and the company frequently offers discount deals and rebates to sweeten the pot.
Specs:
Brand: Firestone
Model: FR710
Weight: Varies
Available Sizes: 15", 16", 17" ,18"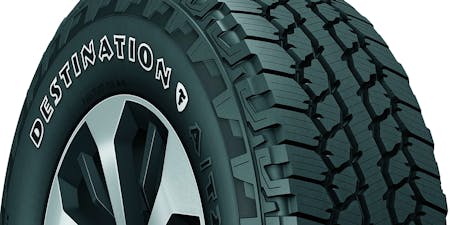 We've frequently recommended the Destination A/T2 in our "best tires" guides for various vehicles, and there's a good reason for that. It's one of the best rated tires of any type on the market today. It earned five stars for comfort, value, durability, and traction. Car Talk has tested the Destination A/T2 in winter conditions on Jeep SUVs and we were very impressed. Firestone offers a solid 55,000-mile treadlife warranty. If any defects surface in the tires' first three years, Firestone will replace them free of charge. After that, the company will offer a discount on new tires, prorated by the amount of tread left on the old set.
Specs:
Brand: Firestone
Model: Destination A/T2
Weight: Varies
Available Sizes: 15", 16", 17", 18", 20", 22"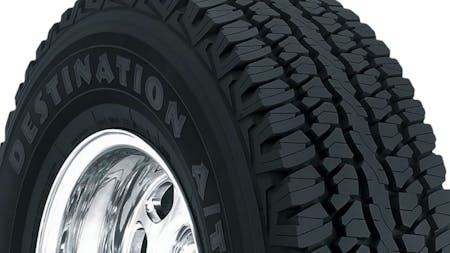 The original Destination A/T has been out for a while, but it's still one of the best tires you can choose for your truck or SUV. It, too, carries an excellent treadlife warranty, solid customer reviews, and great traction. It's also frequently deeply discounted, given its time on the market. One big downside here is that you'll have to shop around to find them. Tire Rack only has one size currently available, but others are widely available online.
Specs:
Brand: Firestone
Model: Destination A/T
Weight: Varies
Available Sizes: 17"
All Season – Best All Season Tire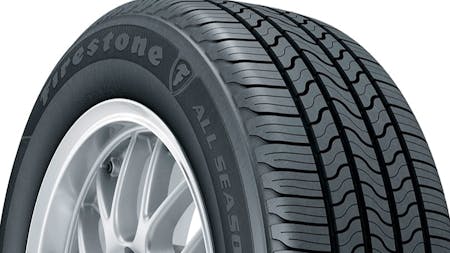 That's not a typo. Firestone actually grabbed the name "All Season" for one of its tires. The Firestone All Season is a reasonably priced tire with solid customer reviews and a more than decent treadlife rating. They're widely available, affordable, and come in several sizes that include sizes for 14-inch wheels and other hard-to-find models. Since it's been on the market for a while, the All Season is frequently available with deep discounts that lowers its already remarkable price.
Specs:
Brand: Firestone
Model: All Season
Weight: Varies
Available Sizes: 14", 15", 16", 17", 19", 20"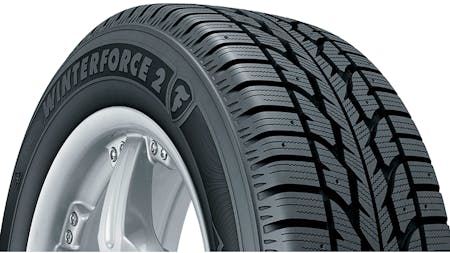 The Firestone Winterforce 2 is rated for severe snow service and comes backed by some of the best customer reviews around. It's studdable, which can be a great help for folks that spend considerable time driving on ice, and where the roads don't get plowed as often. Firestone says that the tire is designed with deep grooves to channel water away from the center of the tire, and notes that the thousands of sipes help bite into snow and ice. On top of all of that, the Winterforce 2 is reasonably priced, widely available, comes in several sizes, from 14 to 18 inches, and is one of the few winter tires that's still studdable if you live in an area where frequent ice is an issue, and your locality allows studded tires.
Specs:
Brand: Firestone
Model: Winterforce 2
Weight: Varies
Available Sizes: 14", 15", 16", 17", 18"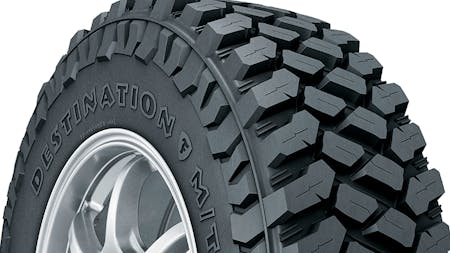 Old-school looks, excellent reviews, and an aggressive design earn the Destination M/T2 tire a spot on our list. The tire is equipped with mud and stone ejectors between tread blocks, which help clear debris and prevent damage. The tires are also pinned, and can accept metal studs to help increase ice traction. Beyond being widely available at tire shops everywhere, the Destination M/T2 is reasonably priced and comes in a large variety of sizes and applications.
Specs:
Brand: Firestone
Model: Destination M/T2
Weight: Varies
Available Sizes: 15", 16", 17", 18", 20", 22"
Payment Methods
Payment types accepted are checking accounts, savings accounts and Visa or Master Card payments. Credit Card Phone Payment- This feature allows customers to call 24 hours a day at 1-855-303- 2420 and make a Visa or Master Card payment over the phone on our new automated payment system.
Deals and Discounts
Firestone offers you practical advice on keeping your car running newer, stronger and longer. They stay true to your manufacturer's recommended service schedule, by performing basic maintenance to prevent extensive repairs. They offer free courtesy checks for your vehicle. And they provide you with complete service options that fit your budget, as well as your automotive needs. On top of all that? They offer you great coupons, rebates and discounts. Every day. Right here.
That way, you save extra money on the exceptional services and products we provide during each visit to Firestone Complete Auto Care.
Whether you're in the market for a new set of tires or brakes, an oil change or alignment, they are your complete auto care solution and they've got you covered. And while you're checking out all our amazing offers, have a look at our tires selection for coupons on Bridgestone, Firestone and other leading-brand tires—not to mention great deals on DieHard Batteries.
So take a look at what they're offering now and come back often for new promotions and discounts to use at your local Firestone Complete Auto Care. They're here to help keep your car running newer, stronger and longer. And to save you money along the way.
What's more, most stores are open evenings and weekends to meet your complete automotive needs.
Why Choose Firestone Tires?
Firestone tires are one of the most popular and widely available brands on the market today. They don't always match up with Michelin, Goodyear, and others on treadlife, but they consistently rank high in customer reviews. There's also the matter of price, where Firestone is a solid value pick.
Firestone tires are consistently rated as being quiet, comfortable road tires, even when they're designed as go-anywhere off-road tires. The company's winter tires are widely regarded as providing excellent traction and comfort when conditions turn poor, and the passenger car tires come with strong treadlife ratings to keep families on the road for many, many miles.
One downside to some buyers might be the somewhat shorter treadlife ratings, or the fact that some of Firestone's available catalog is composed of older tires. To that, we would respond that there are plenty of long-life options in Firestone's product line, and would note that an older model tire can still be a great choice. Past models can also help save money, as they're not as in-demand as new models.
How long do Firestone tires last?
Depending on the tire, your Firestones could last as long as 60,000 miles. It's important to note that summer performance tires and winter tires sometimes carry shorter treadlife ratings because of their engineered rubber compounds.
What size tires does Firestone offer?
Firestone offers several sizes in its catalog, ranging from 14 inches all the way up to 22 inches. Not all tires are offered in all sizes, though, so you'll need to investigate sizes for the model you need.
What brands are comparable to Firestone?
Firestone is comparable to several tire brands, namely Cooper, Hankook Tire, Toyo, and others.
Where can I buy Firestone tires online?
One of the best things about Firestone is that the company's tires are available almost everywhere. Tire Rack, SimpleTire, Discount Tires, and many more carry Firestone tires with great prices and discounts.
Pros
Offers several affordable tire models
Widely available at tire shops across the country
Huge variety of sizes, types, and fits
Many highly rated tires in the brand's catalog
Cons
Limited performance tire options
Not the best tread life warranties